We are to research, plan (conceptual art & storyboard) and create a stop motion title sequence.
A title sequence is by which films or television programs present their title, key production and cast members, utilizing conceptual visuals and sound. It typically includes (or begins) the text of the opening credits, and helps establish the setting and tone of the program. It may consist of live action, animation, music, still images, and/or graphics.
Samples of stop motion title sequence:
I looked up illustrated title sequences and here is a sample from the film Juno:
Using the main character as the focus, moving along the scenes from the film, hand drawn typography to match the illustrations.
http://www.watchthetitles.com/articles/0069-Juno
Another titled Brincante from VetorZero:
http://www.dragonframe.com/blog/category/titles/
One of the most beautiful title sequences is Lemony Snicket's Series of Unfortunate Events. Art directed by James Caliri, the Grammy-nominated music video director, it is dark, yet playful, somewhere between illustration, paper cut-outs, and collage, with strong references to the Indonesian Wayang shadow puppet theater. Dark and whimsical to summarize what the film is about.
http://www.watchthetitles.com/articles/0019-Lemony_Snicket_s_A_Series_of_Unfortunate_Events
http://www.artofthetitle.com/title/lemony-snickets-a-series-of-unfortunate-events/
United States of Tara:
http://www.watchthetitles.com/articles/00126-United_States_of_Tara
A Tv series called American Horror Story Freak Show:
http://www.artofthetitle.com/title/american-horror-story-freak-show/
IDEAS:
1)this: http://homepage.eircom.net/~sebulbac/burton/oysterboy.html
Story for the Melancholy Death of Oyster Boy by Tim Burton.  To do illustrations based on the poem.
http://homepage.eircom.net/~sebulbac/burton/oysterboy.html
2)To use comic book illustrations, inspired by Captain America's Winter soldier title sequence:
The simplicity using just block colours, silhouettes. Each frame has an element thats connected. Fast paced to mimic the film.
http://www.artofthetitle.com/title/captain-america-the-winter-soldier/
3)Other films & tv series I could work with:
-Thundercats
-Return To Oz
-Pan's Labyrinth
4) Title sequence for Return to Oz. Inspired by Lemony Snicket's Series of Unfortunate Events, to use paper cuts of characters and scenery. Just highlighting the main scenes from the movie. Below are samples of paper cut outs:
Ideas from Papercraft book, Design and Art with Paper, Gestalten.
Characters to be drawn and costumes out of paper:
Scenery made out of cardboard:
5)Exploring the idea to do the Thundercats title sequence.
Thundercats is an American animated tv series of a group with cat like humanoid aliens. The creator is Toby Ted Wolf and animated by Pacific Animation Corporation. There are also comic version by Marvel comics/Star Comics.
Based on the opening theme, I wanted to illustrate the characters using linocut style ( the lines,shading to show movement) With Japanese influence for background:
Illustrations done with Adobe Photoshop: Using lines to show movement.
Need to make it more dynamic and 3dimensional using shadows.
Research on storyboards:
From Sherlock Holmes. Brown background to give it a vintage look. Simplicity by using silhouettes for the scenery, props and cast:
From a horror film called Silent Hill. Images from the film and manipulated using Photoshop to create a dark and eerie atmosphere.
Storyboard from tv series Mad Men. Also using silhouettes and images from that era:
 Return to Oz
Return to Oz is a 1985 fantasy adventure film directed and written by Walter Murch, an editor and sound designer, cowritten by Gill Dennis and produced by Paul Maslansky. It stars Nicol Williamson as the Nome King, Jean Marsh as Princess Mombi, Piper Laurie as Aunt Em, Matt Clark as Uncle Henry and introduces Fairuza Balk as Dorothy Gale. It is loosley based on L. Frank Baum's Oz novels, mainly The Marvelous Land of Oz (1904), Ozma of Oz (1907)& The Wonderful Wizard of Oz (1900). It is also considered a semi-sequel to the 1939 MGM film, The Wizard of Oz.
The plot focuses on an insomniac Dorothy, who returns to the Land of Oz only to discover that the entire country and its inhabitants are facing near extinction at the hands of a villainous king who dwells in a neighboring mountain. Upon her second arrival, Dorothy, alongside her pet chicken Billina, is befriended by a group of new companions, including Tik-Tok, Jack Pumpkinhead and the flying Gump. Together they set out on a quest to save Oz and restore it to its former glory.
Existing Return to Oz title sequences:
The idea was to sketch the characters like the image below:
Dorothy Gale
Green emeralds to symbolize the Emerald City, to use as background:
With underwater ripples video to symbolize the storm that was at the beginning of the film.
http://www.videezy.com/water/2433-underwater-ripples-free-hd-video
Texture for Nome King' face: (In film Dorothy destroys the Nome King with an egg. Apparently eggs are poisonous for them)  To incorporate an egg and the Nome King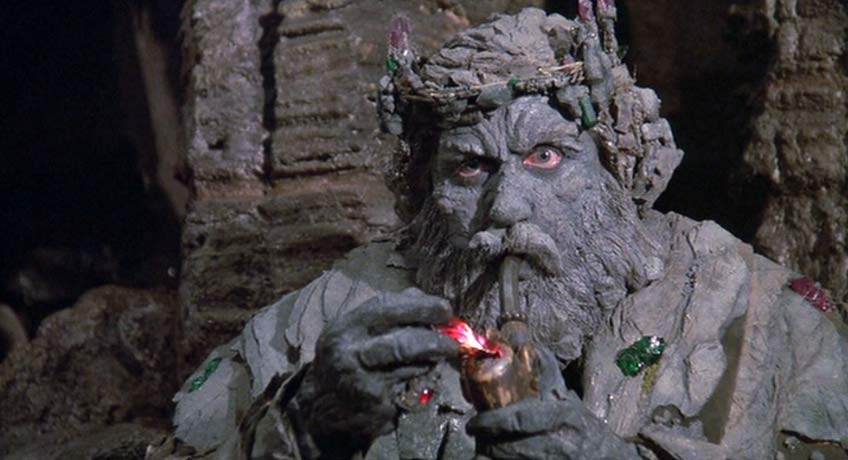 Images and props to use:
Princess Mombi who is able to switch heads:
Tik Tok & the machine (electric shock treatment for the mentally ill):
Princess Mombi's head in a cabinet
The gump: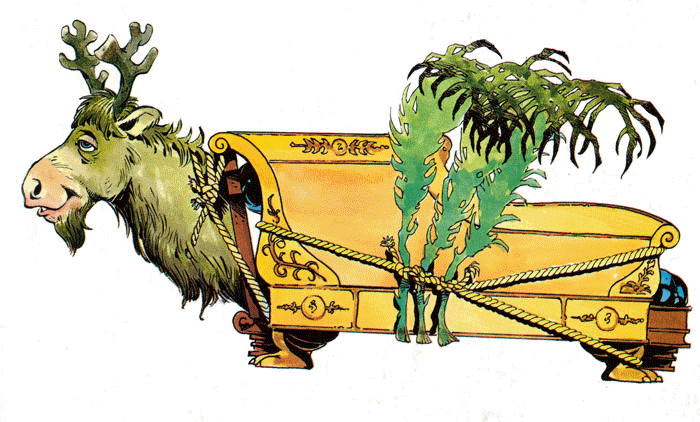 The Wheelies (signifies the orderlies in the mental clinic and the sounds the trollies make when being rolled down the corridor)
Jack Pumpkinhead, tall, clumsy character
Font used in film
Book cover designs:
Ozma (alter ego of Dorothy)
Idea was to use an open book as background:
Looking at the Oz emblem on the chair
I used Oz's Wizard font which I downloaded from 1001 free fonts.
Feedback from lecturer, to use hand drawn text to match the illustrations. Found Fredericka the Great regular font from 1001 free fonts:
Another option for the font is KG Summer Sunshine
Storyboard:
Produced by Walt Disney Pictures & Silver Screen Partner II
Title : Return to Oz. To use the key that was found by Billina (chicken)
Key goes on to next frame and Billina the chicken pecks on it. ( Actor Mak Wilson)
Portrait of Dorothy Gale ( Actress Fairuza Balk)
Zooms into her, eyes closed with the shock treatment machine on. ( Piper Laurie)
The machine pops open her head and all of the characters from Oz pops out. (Michael Sundin)
A scene from the film where they escape from Princess Mombi's castle on the Gump. (Brian Henson)
Zoom into Princess Mombi's face and cage bars slide across, her imprisoned by Nome King for letting Dorothy escape (Jean Marsh)
Nome King mouth opens and egg bounces in. (Nicole Williamson)
Tik Tok waddles in (Written By Frank L. Baum)
Jack Pumpkinhead zooms out. (Directed by Walter Murch)
Fade out
The first few versions were choppy and lengthy, this is the final outcome:
Exploring other options before OZ
Title sequence for the movie John Wick:
John Wick is a 2014 American neo-noir action thriller film directed by Chad Stahelski and David Leitch, and starring Keanu Reeves, Michael Nyqvist, Alfie Allen, Adrianne Palicki, Bridget Moynahan, Dean Winters, Ian McShane, John Leguizamo, and Willem Dafoe. The film stars Reeves as John Wick, a retired hitman seeking vengeance for the theft of his vintage car and the brutal killing of his puppy, a gift from his recently deceased wife. 
The film was written by Derek Kolstad, who completed the screenplay in 2012 and further developed it for Thunder Road Pictures. The film was produced by Basil Iwanyk of Thunder Road Pictures, Leitch, Eva Longoria and Michael Witherill. 
Movie stills:
To use this for soundtrack:
Killing strangers by Marilyn Manson:
Or this soundtrack:
Kaleida: Think
Got inspiration from the movie Sin City, comic style illustrations for the title sequence, using black and white colours with red text:
http://www.artofthetitle.com/title/sin-city/
Illustrations done on Photoshop and Illustrator: 
Illustrations of the guns and props used in the film.
Tutorials for Adobe Premiere:
For free videos:
http://www.videezy.com/clouds/2388-full-moon-on-a-cloudy-sky-royalty-free-hd-stock-footage