We are to design packages based on an art movement for Butler's chocolate. It is called the 'Vintage Series'. I find that I am more interested in illustrating figures, so the art movements that I feel are suitable: Art Deco & Late Modernism.  One idea was to come up with illustrations of figures or stylised faces based on the icons during the Art Deco period. People like Louise Brooks, Follies Girls, Flapper girls. To me, they were the epitome of style and elegance. These packages are aimed at working women and men. (Men: purchase the chocolates as gifts).  Women: having to deal with moods (PMS), break-ups from relationships = binge on chocolate. With images of stylish women from the Art Deco era, with different looks. Fashion illustrations with the phrase  'You could still eat chocolate and look stylish.'
Another idea is inspired by the illustrations of Edward Lear's Limericks. These illustrations can be found during Late modernism period. Done by the Push Pin Studios. I find the illustrations quirky, humorous and a lot of detail can be placed on the characters. The idea was to illustrate the characters in black ink and will have a yellow, tea stained background to mimic the Push Pin Almanack. The text will be in black and gold.
I was also inspired by Max Ernst works, especially his collage work for the novel Une Semaine De Bronte. He used Victorian engravings to come up with surreal images. I find these images would suit the packaging design I had in mind.
Here is a short history of Butler's Chocolate:
Taken from:http://www.butlerschocolates.com/about-us/history
1932 -Ms. Marion Butler makes chocolate in Dublin's Lad Lane.
---
1959- Mr. Seamus Sorenson purchases the business.
---
1978- The Sorenson Family runs the business.
---
1984- The brand 'Butlers Irish Chocolates' to commemorate Mrs Butler.
---
1988-Relocated from Lad Lane to IDA Enterprise Center.
---
1989-First retail outlet on Grafton Street.
---
1996-Relocated to Sir John Rogerson's Quay
---
1998-Online shop goes live. Cafe on Wicklow Street.
---
2003-2015: Relocated to Clonshaugh, Dub. 17. Received Awards, opened branches around the country and overseas.
Design Brief:
Client/Brand: Butlers Chocolate
Project name: Vintage Series
Project Owner/creative lead: Ariyana Ahmad
Due Date: Formative: 3rd March 2016
Summative: 28th April 2016
Photoshoot:  24th & 31st March 15
1) Story behind the product:
Butlers Chocolates is Ireland's favourite luxury chocolatier and in 2012 celebrated 80 years of purveying chocolate happiness.
Butlers Chocolates are available in over 35 countries and 50 airports around the world.
Butlers Chocolates began life in Dublin's Lad Lane in 1932. Founded by a pioneering lady called Marion Butler who named her luxury chocolate creations Chez Nous Chocolates. Marion established the company in the heart of fashionable Georgian Dublin, making her delicious confections by hand.
1959 – the company was bought by Seamus Sorensen from Cork.
Chez Nous luxury chocolates were regularly sold at the very popular Horse Show and Spring Show in the RDS in Dublin, a rider and horse remained part of the Butlers Irish Chocolates logo for many years.
Names from Chez Nous to Butlers Irish to Butlers Chocolates.
2) Why was the product created?
-To provide handmade luxury chocolate to the people of Ireland & tourists.
3) If someone only looks at the product for a split second, what message would you want them to get?
-luxury
-handmade
-elegance/classy
4) How should the package make you feel?
-indulgence
-luxurious
-classy
-hungry
5) Why would someone buy this product?
work of art to keep / Aesthetic value
indulgence/feel good factor after consumption
gifts
6) What are the main differences between your product and what is out on the market at the present?
Hand drawn Illustrations
Minimal/ classy design
Vintage look/ blast from the past/ collector's item
Push Pin Comical Characters:
Chocolate packaging are designed to appeal to children. Children mimic the Hollywood movies like 'Charlie and the chocolate factory', that is why Wonka bars are the most best selling chocolates in the 'Olde Sweet Shop'.
Art Deco Illustrations:
I'm aiming for the working/career women:
Who eats chocolates to feel good after a breakup, and not worry about gaining weight because they go to the gym.
Inspired by the limited edition designer liquor bottles etc.
7) Who is your audience/target market?
career women
classy/glamorous women
men (as presents )
children
8) Information on the competitors, who are they?
Lindt
Lily O Brien
Cadbury's
Lir Chocolates
9)  5 Claims:
     – Halal
– melts in your mouth not in your hands
-chic packaging, luxurious product
-100% satisfaction guaranteed
– happiness/euphoria after consuming the chocolates. Packaging a collector's item
10) Overview: The project is to design a packaging (surface design) for Butler's chocolate.It is an opportunity for an emerging designer to get his/her work out into the market locally and internationally.Hopefully secure future projects with the same client or others.
11) Drivers: The goal of this project is to help client increase sales. Create an awareness for Butler's Chocolates. Exclusivity of the product by saying it's limited edition.
12) Competitors: Client's competitors are Lily O' Briens, Cadbury, Lindt
13) Tone/ Feeling: To create a feeling of wanting, a luxurious, elegant mood (for art deco era) playful, zany and humourous mood (for Push Pin Studios). Images should dominate the packaging. Consumers are drawn visually as proven in this article:
RESEARCH
Samples of chocolate packaging found online:
Find the contrast between white and other colours striking and the text is incorporated into the illustrations. Easy to read and pleasing to the eye.
Link to website:
The packaging is transparent so the customers could see the product. Minimal use of colours and black outlines make the design simple yet effective. Shows a jet-setting woman and man, giving a sense of class and adventure.
Creative packaging with simple 2dimensional illustrations made to look 3dimensional when the box is put together. Black colour giving it a classy and sophisticated look.
Simple outlines , black and white. Great for printing.
Idea was to illustrate figures dressed in the era of the art movement that I picked. With little hints of color to give the characters a 3dmensional look. Background of landmark buildings to fit the brand.
More black and white illustrations with block colours to draw the eye to the brand and details of the product.
http://www.thedieline.com/blog/2015/2/11/behind-the-label-chocolate-valentines-day-edition
Another idea is to illustrate stylish flapper girls to symbolise the Art Deco period. Different colours to represent different flavours.
http://luburnell.blogspot.ie/2014/03/viewpoint-designed-this-beautifully.html
http://pelfind.net/photo/13483p20225/innovative-ideas-cool-packaging
Found on Behance, each flavour has a whimsical, fairy tale illustrations. Taken from:
https://www.behance.net/gallery/10588729/BRANDINGRETAIL-Theo-Chocolate-Packaging
Photos that were taken at The Sweet Shop, Northside Shopping Center: The cashier says that their Wonka bars sell the most. Think people like the idea from the movie Willy Wonka and the chocolate factory. They want to be transported to a magical world where anything is possible, or maybe the Wonka bars do taste nice! These packages are colourful and it's hard for a customer to pick out unless they have a favourite brand or an occasion like Valentine's. Colourful packaging brings out the child in me.
Samples of packaging found on Behance:
Taken from:https://www.behance.net/gallery/26100167/Surreal-Chocolate
To use a strip with text (limericks).
To use cream colour/yellow paper (vintage feel) with text on coloured strip.
Adobe Kuler website for colour schemes:
Ideas:
Art Deco: Flapper girls with different looks and personalities to represent different flavours. Looking at Tamara De Lempicka:
http://www.theroadlesstravelled.eu/blog/2014/10/21/female-artist-inspiration-tamara-de-lempicka
Images taken from Art Deco book found at the college's library.
Doodle of Art Deco people, taken from:
http://depositphotos.com/41717465/stock-illustration-doodle-people-in-art-deco.html
Taken from: https://www.pinterest.com/ellekebelleke/erte-illustrations/
Art Deco scale patterns: http://www.shutterstock.com/s/scale+pattern/search.html
Art Deco colour palette:
http://www.creativecolorschemes.com/resources/free-color-schemes/art-deco-color-scheme.shtml
The idea was to colour the Art Deco characters following the below image. Taken from Push Pin Graphic Book:
An inspirational illustrator,  Władysław Teodor "W.T." Benda (January 15, 1873, – November 30, 1948,  was an American painter, illustrator, and designer.
Samples of his work, inspired by Follies Girls: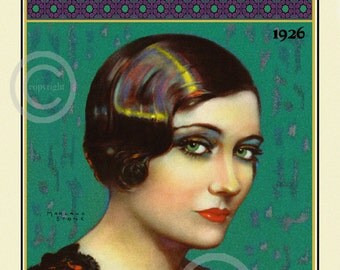 Futuristic Art Deco Theatre Cover Poster W.T. Benda Costume Masks Stage Drama Follies Girls head gear.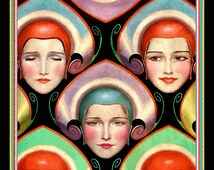 https://www.behance.net/gallery/9050353/Gents-and-Flappers
Another idea was inspired by Max Ernst's collage style from his book Une Semaine de Bonte. (Dadaism). To illustrate Victorian men and women with wings, surreal and magical.  Below are samples of his work:
2.Based on Butler's Chocolate history, the logo was of a horse and a rider. This was because they often sell their chocolates at the prestigious RDS Horse Show. Idea was to illustrate magical horses with riders. From Knight in armour, Pegasus, Unicorn, etc. (Dadaism style)
Illustrations from Push Pin Studios.
Taken from:http://www.seymourchwastarchive.com/collection/ppg-20/
Task that was given by the lecturer:
With the idea to illustrate based on Push Pin Studios style: To draw characters based on limericks/poems on chocolate or characters from Charlie & Chocolate Factory. Here are few limericks found online:
Taken from:http://unclewow.tumblr.com/post/95509389451/potatolimerick-potato-limerick-potatotoes
Taken from:http://muriel-lavender.blogspot.ie/2011/11/if-chocolate-be-food-of-love.html
Charlie & the Chocolate factory was written by Roald Dahl in 1964. The idea was to illustrate the children based on the book.
A German boy Augustus Gloop, constantly consuming chocolate. Known as a 'Greedy Boy', enormously fat and based on the story, falls into the chocolate river.
Violet Beauregarde, a competitive, go-getter, chewing gum eater.  Could make her into a chocolate eater instead where she balloons from eating too much chocolate and turns into brown colour.
Veruca Salt, spoilt brat, wanted a squirrel (a worker for the nut section used for chocolate with nuts) gets thrown into a rubbish chute.
Mike Teavee, the tv boy, comes out of the tv machine – becomes a chocolate bar. (in book, he was miniaturised)
Below is option 1: Done with Adobe Illustrator. An image of Louise Brooks enjoying a chocolate bar with an art deco inspired scale patterned background. The color looks too green, it was to be Turquoise and the text in gold.
Found on Behance: Taken from: https://www.behance.net/gallery/33051537/Hush-Chocolate-Packaging.
Black and white illustrations & pattern. Block colour for text to stand out:
Based on the sample above, here is the outcome of my design:
Louise Brooks, an iconic flapper girl:
Taken from:https://en.wikipedia.org/wiki/Louise_Brooks
Illustration inspired by Louise Brooks:
Found on Behance: Taken from:https://www.behance.net/gallery/33179425/Armanini-Chocolates-Fauna-Argentina
Patterns and block colours.
Pattern done with Adobe Illustrator:
The outcome with colour:
Vector illustration, coloured with gradient swatches:
The pencil sketch :
Vector illustrations coloured using Adobe Illustrator.  Flapper girl sitting on the letter B. B for Butlers:
Brown colour to symbolise chocolate. Greens, yellows and oranges to give it an exotic look (Mayan culture, where Cacao beans originated from)
Placed illustration and experimented using different colour combinations and fonts.
Purple: colour of royalty, compliments the brown. Fonts used was Debonair Inline, downloaded from this website: http://www.1001fonts.com/art-deco-fonts.html?page=11&items=10
Pearl, light rose background to symbolize the colour of pearls that were used in that era. Fonts used was Ritzy Normal:
Balck background to enhance the colourful illustration. Illustrations are coloured using primary and secondary colours. With highlights to give it a 3Dimensional look. Fonts used was Odalisque:
Typography ideas:
Art Deco fonts:
http://www.1001fonts.com/odalisque-font.html
http://www.1001fonts.com/cat-hohenzollern-font.html
Nouveau Regular
Victorian Fonts:
http://www.fontspace.com/burntilldead/victorian-parlor
Victorian Parlor
http://www.fontspace.com/twicolabs/black-velvet
Push Pin Studios Fonts:
Taken from:https://www.pinterest.com/mayamlillard/push-pin-studios/
Taken from:http://theredlist.com/wiki-2-343-917-998-view-type-profile-push-pin-studio-1.html Chwast Buffalo Fonts: Taken from: http://freakfonts.com/free/chwastbuffaloblackcond77176.html
Background to be vintage tea stain colour.
Options done with vintage paper background:
More sketches inspired by Push Pin Studios: Done with ballpoint pen. Zany character enjoying a bar of chocolate
Inspired by Max Ernst and Push Pin Studios:
Enhanced the illustrations, darken, gave it texture with the line hatching. Used JF Autumn Fair fonts:
Using JF Costwold Letters fonts:
Using the Seymour Chwast Buffalo Fonts, gives it a playful, easy to read look:
To illustrate the benefits of eating chocolate: Illustrations in a box, with muted colours.
http://lencredesfees.canalblog.com/archives/2013/03/07/26589485.html
Benefits of eating chocolates:
http://www.mirror.co.uk/lifestyle/health/10-reasons-why-chocolate-is-good-for-you-1369798
Looking at different templates for boxes:
Final outcome:
Colour to attract the eye, and enhance the illustrations. Printed on textured cream colour paper to give it a vintage look.
An option was to include the benefits of eating chocolate, but I think it looks too busy and newsprint like. The benefits will be included in another card for the boxes.
Assortment box ideas and templates:
Rectangle boxes to fit the illustrations. Easy to assemble.
Taken from:https://www.pinterest.com/pin/182606959861369442/
Based on lecturer's feedback, I have muted the colours, lighten the yellow paper to cream colour, placed illustrations on front and back of box and added on ingredients text
http://www.butlerschocolates.com/our-products/tasty-little-treats/70-dark-chocolate-truffle-twistwraps-with-17-chocolates.html
A2 presentations: Feedback from lecturer, images are too big, to add on a statement to explain the design:
Final outcome: